Language:

Ladino (Judeo-Spanish)

Region:

Sephardic Jews of the Mediterranean

Contributor:

Güler Orgun and Derya Agis
Pomegranate
La Granada
Güler Orgun is from Istanbul. At 85 year old, she has now retired from the poultry business. "We had lots of fruit trees (in our farm in Polonezkoy), cherries, apples, pears, figs, peaches, plums, quince, mulberries, walnuts – and one pomegranate tree". She tells me that the agranada or mangrana (pomegranate in Judeo-Spanish, or Ladino) reminds the Sephardic Jews from Turkey to love and respect nature.
"It is mentioned (in the Jewish bible) that one must not eat the fruit of a tree for three years after it was planted, that the four year-old fruits of a tree are regarded as sacred, and that fruit trees must not be destroyed during war." Sephardic Jews who immigrated to different countries from the Ottoman Empire and today's Turkey regard them as symbols of fertility and prosperity. "Each pomegranate seed is used as a metaphor for the requirement of an endless friendship and collaboration between humans instead of jealousy and badness."
Agranada comes from the Greek word for field and soil – agros and the Latin word for seed – granum. The word alludes to our necessity of raising crops – to feed ourselves. Mano is the female Latin word for hand, and when it is attached to the Latin word granum, we are invited to visualise: feminine, prosperous, generous; mangrana = 'seeded hand'. This Ladino feminine word agranada or mangrana says nature is like a mother, feeding her offspring.
The Ladino language was developed as the Spanish Jews, expelled after the 1492 Inquisition, brought Spanish spoken in the Middle Ages to the countries they immigrated to, especially around the Mediterranean; mixing it with their own Hebrew terms. As they became established, more Ottoman Turkish words from the welcoming countries entered their vocabulary, as well as from Italian, French and Greek. The penetration of these three languages, as well as Latin, was due to education and social and trade relations prevalent at the time.
"On Rosh Hashanah (the Jewish New Year) Turkish Sephardim pray: "ke pujemos komo los granos de la agranada…" (may we be like the seeds of the pomegranate)". The number of pomegranate seeds is believed to be equal to the number of commandments in the Law of Moses – 613. "Some of us believe that breaking a pomegranate on the floor and dividing it into two parts in a new house brings luck into that new place where they will live."
But luck is not necessarily what the world's pomegranate farmers are feeling today. Land desertification and degradation is threatening the century-long cultivation of this 'superfood' in war-torn Afghanistan, and the threat is not coming from the battlefield. Since 1978, the arable area for farming in Afghanistan has declined by about 60 percent, leaving very little suitable for farming.
And it does not stop there: water deficit due to climate change will eventually affect the productivity of pomegranate farming, despite the durability of crops on arid land in places like the Himalayas. There, farmers switched to pomegranate farming from more water-hungry crops as the shortfall of rain and snow and increase in temperatures made their mark.
Güler finishes with a Turkish Sephardic idiom: "Avrirse komo la mangrana means to open oneself like a pomegranate, and thus to provide many opportunities (of) health, wealth and beauty…. Those who speak Ladino in Turkey today are based mainly in Istanbul and Izmir, and are over sixty years old. Over Rosh Hashanah they teach that pomegranates can be regarded as metaphors for the need of unity of compassionate humans and prosperity among Turkish Sephardim."
Language:

Mapudungun

Region:

Lake Budi, Mapuche Territory, Chile

Contributor:

Fernando Quilaqueo, Environmental Association Budi Anumka
The tangible and intangible elements of the diversity of life
Los elementos tangibles e intangibles de la diversidad de vida
ITROFILLMONGUEN: Set of tangible and intangible elements central to Mapuche life, including spiritual energies or newen and the che or human person as indissoluble parts of the diversity of life that makes up each space or Lof that we inhabit.
For us as Mapuche, all the elements of nature are vital. In our worldview, everything is alive: soils, lakes, oceans, rivers, water springs, forests, wetlands, flora, and fauna, and together they allow us to live in balance and fullness. The balance of each of these elements on earth is intrinsically linked to the health and integral development of the Mapuche in the earthly and spiritual aspects. The survival of future generations depends on continuing to recreate and safeguard livelihoods coexisting with our natural environment; what we conceive of as Good-living or Kvmemongueleal. This will allow us to contribute to mitigating climate change while adapting resiliently.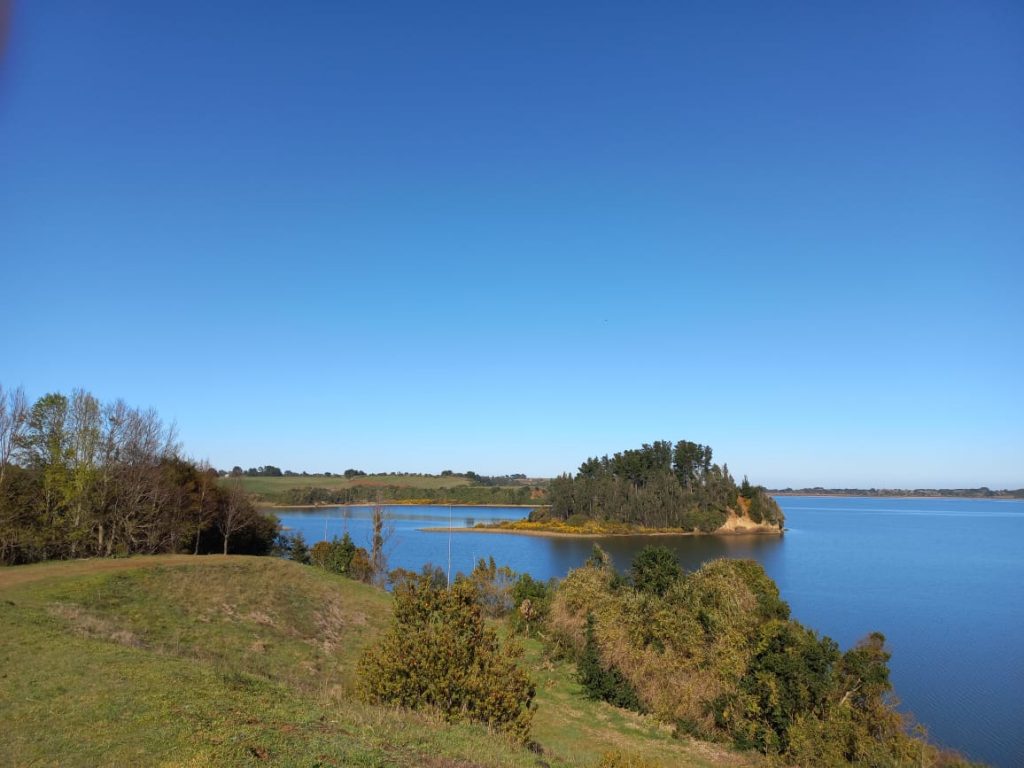 This work is licensed under a
Creative Commons Attribution-NonCommercial-ShareAlike 4.0 International License
.
Learn more
Language:

Quechua

Region:

Ayacucho, Peruvian Andes

Contributor:

Violeta Quispe with Chirapaq
Women's strength
Fuerza mujer
This work is licensed under a
Creative Commons Attribution-NonCommercial-ShareAlike 4.0 International License
.
Learn more
Language:

Quechua

Region:

Peruvian Andes

Contributor:

The communities of the Pisaq Potato Park and the Chalakuy Maize Park
The practice of barter and exchange
La práctica del trueque e intercambio
The practice of chalay (or chhalay) embodies the Andean concept and value of reciprocity. It represents an ancestral alternative economic system which values, people, land and the sacred nature of food. Reciprocity is found at the heart of all relations, such that there are exchanges between people and mother earth, the apus (sacred mountains), plants and animals.
Historically in the Andes, non-monetary exchange has been linked to the ideals of economic and ecological complementarity, and contributed to self-sufficiency, not to economic gain. Although Andean farmers are now integrated into modern monetary economic relations, chalay continues to provide access to important goods and services without money. The farmers who practice chalay exchange foods, calculating the value of the products. In this case, value is not equivalent to the monetary value; rather it considers the time and effort for production, transportation, and takes into account the social relations between those doing the bartering, and the needs of the participants. The exchanges strengthen the relationships between family members and friends from different agricultural zones. Foods and seeds are also members of the family. When seeds are exchanged, the new seeds become 'daughter-in-laws'. These new family members need to be treated with great care and respect so they will produce well.
I make chalay with corn seed. For the paracay variety, I make chalay with other women from the Rosaspata community. For seeds of the qello uwina variety I make chalay with women from the Ccachin communities. When I do chalay and exchange information on how to raise the seeds, we adopt them into our family, this helps the seeds from other places to adapt well to the land of my community, so we get a good harvest of corn.

Basilia Quispe Fernández
People who live in the middle zone, where there is maize, wheat and beans and there is little potato production, desire the delicious potato from the higher zones, as well as chuño and moraya (two kinds of freeze-dried potato). Those from the high zones desire the rich diversity of maize from the middle zone. From these two zones, they can also exchange for aromatic plants, fruits and vegetables from the valley. In this way, the families of the three zones exchange their products to diversify and balance their daily diet, and improve the nutrition of their children.
Chalay respects the sacred nature of food. Maize and potato are the source of life. They are for food, to sell, to trade for other products, to work in the fields. When taking the seeds to the market or another place, they smoke them in ritual, calling on Pachamama, asking her not to take the spirit of the plants, asking for them to remain in the community. When bringing new seeds into the home, offerings of coca leaves are made and they are sprinkled with chicha to welcome the seeds to their new home. Exchange in chalay is seen as an important part of the life journeys of the seeds.
Our Apu, sacred mountain, is the snow-capped Ccolque Cruz, with whom we do chalay in the month of August, which is carnival for our animals, for the cow, alpaca, llama. We make an offering to the Apu as a chalay, to help take care of our animals, so that they do not get sick. These times a disease has appeared that is killing our animals. Before we had more animals in this sector of Mapaccocha, many alpacas, llama sheep, and wild species such as llullucha (edible bacteria), now there is little llullucha and fewer animals.

Saida Juares Mamani from the Mapaccocha sector
In the barter markets (Chalayplaza), people used to bring many different products, including dry alpaca meat, wool, leather, and ceramic or iron products, but the conditions are changing. Some products, like salt or sugar, are almost fully integrated into the monetary economy. Some resellers of food products participate in the barter markets and try to exploit or trick the farmers. In these cases, the exchange is no longer respectful or just.
ANDES and the indigenous communities of Lares recognize the importance of chalay, and are researching the evolution of the chalayplaza over the past 20 years. During the research, local community members expressed an interest in protecting and promoting the practice of chalay. In June 2021, a municipal ordinance was approved to recognize the importance of the barter markets:
"Declare the practice of 'Chalay' or Traditional Exchange of Crops and Seeds, which takes place in the market places of Hinopampa, C.C. Choquecancha, C.C. Q'achin and C.C. Huacahuasi, as an Expresion of the Immaterial Cultural Heritage of the District of Lares, which contributes to the conservation of agrobiodiversity and food security of the local population" .

Ordenanza Municipal No004-2021-MDL, Lares, 15 de junio del 2021
Another reflection of the interest in protecting the barter markets is a new collaboration between two Biocultural Heritage Territories, The Potato Park in Pisaq and The Chalakuy Maize Park in Lares. Members of the two parks, together with Asociacion ANDES, are working to preserve ancestral knowledge and practices related to the Andean landscape and food systems, including chalay.
I do chalay in the Choquecancha market, we've always done chalay here. I have been doing chalay since I was young. Chalay is very important to exchange food products, to balance our diet, you don't use money and that helps my budget. I am very happy because now more people are coming to barter. Like the communities of the Potato Park, I want the chalay to be more frequent.

Simeona Huillca Betancurt
Full list of contributors
Asociacion ANDES
Tammy Stenner
Parque de la Papa
Jhon Ccoyo Ccana
Ricardina Pacco Ccapa
Aniceto Ccoyo Ccoyo
Nazario Quispe Amao
Lino Mamani Huarka
Mariano Sutta Apocusi
Ciprian Ccoyo Banda
Bacilides Jancco Palomino
Daniel Pacco Condori
Parque Chalakuy
Ricardo Pacco Chipa
Juan Víctor Oblitas Chasin
Alberto Condi Durian
Saida Juares Mamani
Alfredo Hancco Santacruz
Maritza Churata Ttito
Basilia Quispe Fernández
Simeona Huillca Betancurt
This work is licensed under a
Creative Commons Attribution-NonCommercial-ShareAlike 4.0 International License
.
Learn more
Language:

Asháninka

Region:

Junín Region, Peruvian Amazon

Contributor:

Yessica Sánchez Comanti
Those born in the Rio Tambo
Los nacidos en el Río Tambo
The meaning of Tamposati, in English
My father says that Tamposati means that we are those born in the Tambo River, guardians and caretakers of our nature. For me, Tamposati is my home, I lived my childhood there, I had the joy of enjoying everything that nature provides.
Since I was a child, my parents taught me to sing. Today I reaffirm my cultural identity as an Asháninka woman singer and I make myself visible through my cultural expressions such as my clothing, my customs and my language, raising up our culture.
Detaching myself from my community was difficult. For this reason, every time I return, I try to attract tourists by doing free events to help us spread our customs. When I am within my community, I help with chores like cooking food from our fields such as yucca and cacao, fish from the river and many others.
Our culture is alive and so is our technique. I am proud to carry this legacy with me and to be able to share the beauty of our culture with the world. Preserving our language is important for future generations to enjoy our cultural richness.
El significado de Tamposati en español
Cuenta mi padre que Tamposati significa que somos los nacidos en el Río Tambo, guardianes y cuidadores de nuestra naturaleza. Para mí, Tamposati es mi casa, viví mi infancia ahí, tuve la dicha de disfrutar todo lo que la naturaleza provee.
Desde niña mis padres me enseñaron a cantar, de esa forma hoy yo reafirmo mi identidad cultural como mujer cantante Asháninka y me hago visible a través de mis expresiones culturales como son mi vestimenta, mis costumbres y mi lengua, dejando en alto el nombre de nuestra cultura.
Despegarme de mi comunidad fue difícil. Por eso, cuando regreso me preocupo por intentar atraer turistas que nos ayuden a difundir nuestras costumbres haciendo eventos gratuitos. Cuando estoy dentro de mi comunidad ayudo en los que haceres como cocinar los alimentos de las chacras como la yuca y el cacao, del río los pescados y muchas otras más.
Nuestra cultura se mantiene viva y nuestra técnica también. Estoy orgullosa de llevar conmigo este legado y poder compartir con el mundo la belleza de nuestra cultura. Conservar nuestra lengua es importante para que las siguientes generaciones gocen de nuestra riqueza cultural.
This work is licensed under a
Creative Commons Attribution-NonCommercial-ShareAlike 4.0 International License
.
Learn more
Language:

Murui (Uitoto)

Region:

Amazon region, Colombia

Contributor:

Emperatriz López of the Murui Muina people
Ancestral longhouse
Casa comunal ancestral
The ancestral and spiritual longhouse of the Murui-Muina, the Maloka, houses multiple families who cook and hang their hammocks in separate spaces. It is where the men chew coca and tobacco and where the women prepare sweet yuca, and where the elders gather to discuss and manage the affairs of the community. It is also where the dance of the Yadico (the Dance of Unity) takes place. In this process, which takes 15 days to prepare and lasts through the night, the Murui endeavour to heal the tensions and disagreements that arise within and between their communities. Resentment and discord are dissipated and the community re-weaves its harmony.
At the same time, the whole community gathers to strengthen and heal its intimate relationship with the natural world, and transmits the ancient wisdom and practices to their children and young people.
As one leader says:
We dance to achieve harmony with nature. In this sense, we bring the spiritual world closer to our people. The dance masters are knowledge-keepers who have an understanding of the environment and its changes; when they summon a dance, they are doing so for the health of our people, because these dances cure the illnesses that are present in our territories.

We dance to share our knowledge with our children and youth. These dances serve the purpose of uniting the people and families that are dispersed in our lands, thus strengthening solidarity and harmony in our communities.
Around 1,100 Murui-Muina people live in 5 settlements (resguardos) along the Caquetá river. Although their rights are officially recognised, deforestation is creating huge threats to their efforts to preserve their culture and way of life. Legal and illegal gold-mining, cattle ranching and the illegal drug trade are increasingly invading and fragmenting the forest on which they depend for water, food and healing herbs, while their young people are drawn into working for drug cartels and mining operations.
The fate of the forest, and the fate of the Murui-Muina people are intimately bound.
This work is licensed under a
Creative Commons Attribution-NonCommercial-ShareAlike 4.0 International License
.
Learn more
Language:

Muysk kubun

Region:

Central Colombia

Contributor:

Cesar Sánchez León, Comunidad Muisca CONA, Pedagogías Ancestrales
Good path
Buen camino; buen vivir
Ïe cho
Our 'living well' is Ïe cho (good path); it is being aware that we are all part of Mother Earth.
It is devoting our life as human beings to uniting with the territory we inhabit and in which we've been sown.
Ïe cho is taking care of the territory.
It is taking care of our relationship with birds, the wind, the earth, water, fire, trees, plants, stones, our ancestors and all the spirits that walk with us.
It is taking care of our family, our traditions, our memory. It is forgiving the past and making peace with it.
By living Ïe cho we realise that a development model that is against life has been imposed on us. Mining, dams and extraction of hydrocarbons destroy mountains and lakes and at the same time, peoples and their memory are destroyed as well.
In order to live in accordance with Mother Earth, she enables us to talk to and learn from medicines, food, the practice of weaving, offerings and the spirits of the territory, which also live in us.
Ïe cho is resisting in community, making our relations balanced in reciprocity and common-unity, and learning together from difficulties.
Walking Ïe cho is understanding that when we become earth again, out body returns to our mother.
We need to walk Ïe cho in order to understand it.
Have you said we, Indians, will not go to heaven because when we die our soul also dies, or goes to the Páramo and becomes a deer or a bear? [Question taken from the confessionary included in the anonymous manuscript N° 158 (17th Century) at the National Library of Colombia]
This work is licensed under a
Creative Commons Attribution-NonCommercial-ShareAlike 4.0 International License
.
Learn more
Language:

Higaonon

Region:

Northern Mindanao, Philippines

Contributor:

Datu Lanelio Sangcoan
love; the universal principle
amor; el principio universal
I am a forest warrior from Northern Mindanao in the Philippines, from the Higaonon tribe. My father is the highest tribal priest, and I am following in his footsteps. Our island is called the 'land of promise' and is home to diverse peoples from 18 major tribes, and twenty subtribes. We are the original peoples of this land and can trace our roots back more than 10 millennia.
The word I want to share is gagaw – love. It is the love of the Creator – the one who made all peoples. It is the universal principle of how the tribes work, and it is how the wisdom of the ancestors moves to the current generation. We believe that the past is the foundation of tomorrow; the ancient cultures are our guidance.
Through gagaw we are connected to all ancestral spirits and to the rainforest. Gagaw is the language of the rainforest, of the running water, of the air and of the clouds. Every morning, new life comes through gagaw. When that wisdom is lost, how can we communicate with Mother Earth? We have to show gagaw to nature.
The 3000 hectares of sacred forest where we live are extremely vulnerable to exploitation. The forest is threatened by deforestation, wildlife trading, and the sale of land for plantations and logging. Even our own people have been affected by the language of consumption and greed. When the forest is sold, people make a lot of money, but quickly that money is gone. And the value of the forest disappears with it. When the forest is intact its value lasts forever.
We have to fight the logging and exploitation of resources in Northern Mindanao. The challenge for me and my organisation – Tribes and Natures Defenders – is to secure sustainable livelihoods for my people, while showing gagaw to nature.
Listen to Datu Lanelio Sangcoan talking about Gagaw: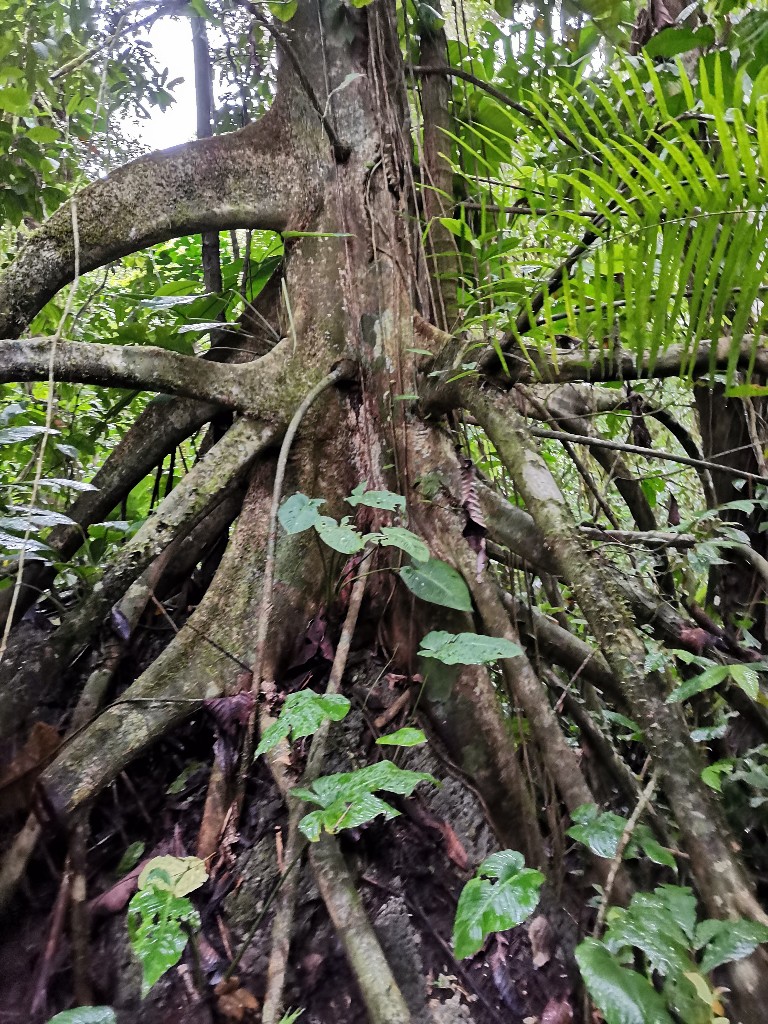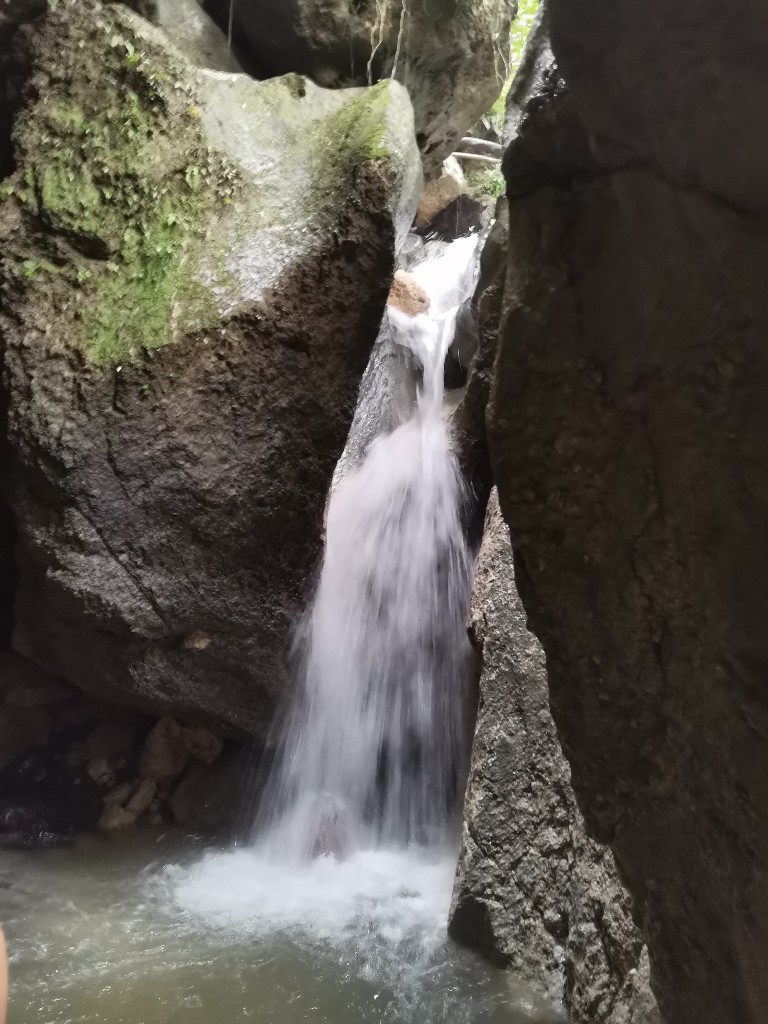 This work is licensed under a
Creative Commons Attribution-NonCommercial-ShareAlike 4.0 International License
.
Learn more